Ganthers Place, the neighborhood that eContainerz will call home welcomed us with open arms and minds.  Ken and Alan are the pair doing great things in South Columbus and we thank you!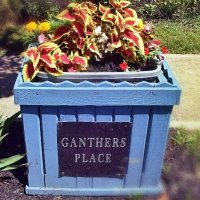 Patty Lamb
, with King Thompson, Coldwell Banker, Columbus provides so much more than real estate services as she has become a cheerleader as we slog through the long days.
ColdwellBankerHomes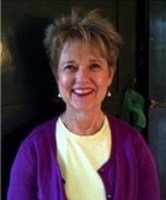 Paul zumFelde
, provides consulting as well as inspiration in all facets of the eContainerz / Containerville Columbus Project.  Serving as the guru of recycling, renewables and all things eco.
​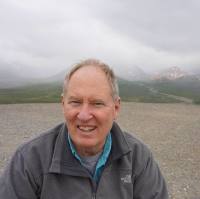 Kevin Rotroff
of Wauseon, Ohio serves as the lead designer of eContainerz @ Containerville Columbus.  His passion for custom design and energy efficiency, will be our guiding light.
Rotroff Studio


Dan Toland
and his team from The Metal Roof Company in Columbus, will be providing our homes with slick, sturdy, efficient and low maintenance metal roofs. 
The Metal Roof Company
David Cook
at the Plastic Lumber Store in Springfield, Ohio will be showcasing the possibilities of recycled plastic as we will feature his fantastic decking solutions throughout the property.
Recyled Lumber is the Future!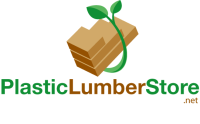 A Franklin Soil & Water Conservation District program which allowed us to add a native Fire Gum tree to the Containerville lot as part of the Community Backyards Rebate program.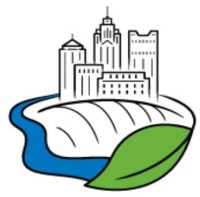 Joseph Thourot
(2 row) LEED AP BD+C, also of Wauseon and a longtime friend and now consultant for eContainerz, providing advice, brainstorming and counsel towards reaching our goal of becoming
LEED Certified
.

Duane Tibet of Columbus serves as the do-it-all guy, lawncare, pallets, recycled stones, bricks, wood, you name it, he helps find it and gets it to Containerville.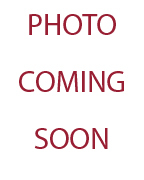 "Hoss" Hostetler, also of Columbus serves as the Recycled Railroad Tie King, serving all of our needs to put these big hunks of wood to work as rain gardens instead of sitting in a ditch somewhere.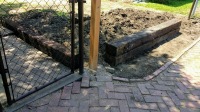 eContainerz is always on the lookout for contractors, volunteers, donors, and other people and groups to join the team however they wish to contribute.  Looking for independent contractors in Ohio (keeping it local) for such things as spray foam insulation, HVAC, tree service, and many others etc.

Hit us up
if you are interested in getting involved!